These days, people are looking for solutions and other options for education outside of their work, university degree, or school.
As such, Coursera has grown to become a popular option for those in search of online courses. It is targeted at professional development, delivering online courses from top universities and educational institutions.
However, there has been a surge of many similar options with an increasing demand for a high-quality online course platform. These provide many different benefits and features that differentiate them from Coursera in terms of their target audience and course selection.
In this guide, I'll go through the 7 Best Coursera competitors and alternatives to see which is the right one for your personal and professional goals.
Table of Contents – Coursera Competitors
---
Coursera Review – Some Pros and Cons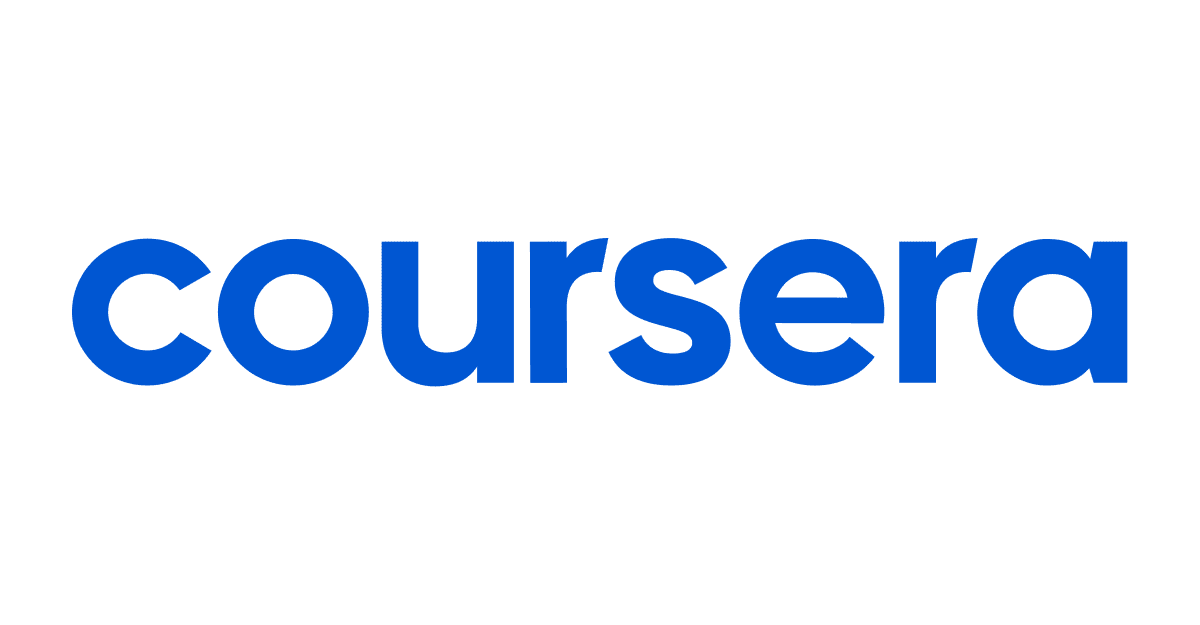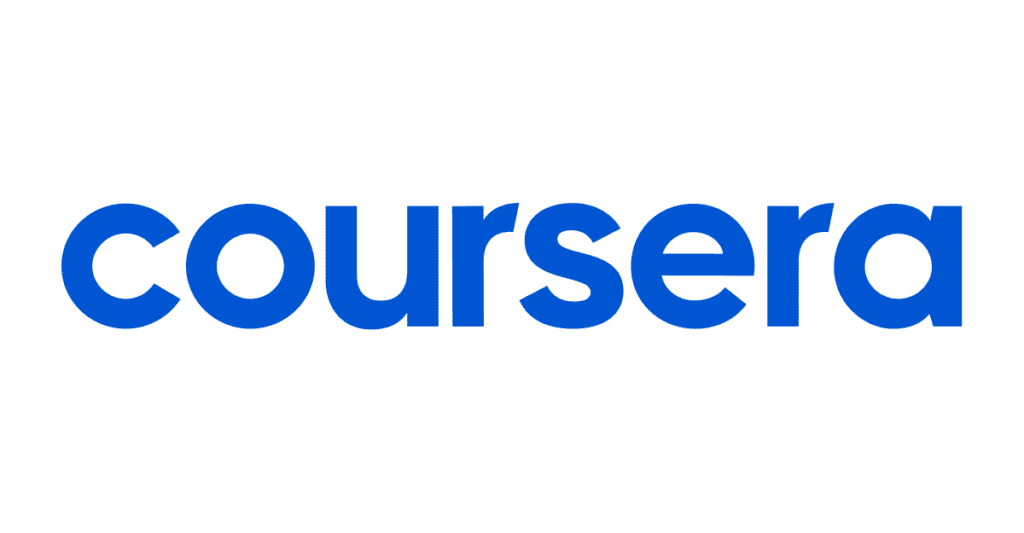 Founded in 2012, Coursera has quickly become one of the leading online education platforms in the world.
With partnerships with over 150 prestigious universities and colleges, Coursera offers students and professionals access to high-quality courses and programs that are designed to meet their individual needs and goals.
It has a focus on delivering an engaging and accessible learning experience. Coursera has developed a range of tools and resources that make it easy for students to participate in online courses and earn certifications.
Whether you're looking to improve your skills in a specific field, complete a degree program, or simply explore new topics, Coursera has something for everyone.
Coursera Pros:
Collaboration with leading educational institutions and companies
Wide range of courses and specializations available
Affordable pricing options, including free courses
Convenient learning with offline access through the mobile app
High-quality course content taught by industry experts
Coursera Cons:
Cost of degrees can be difficult to calculate
Some courses may require prior knowledge
Confusing pricing structure with multiple subscription options
Coursera Pricing
Courses and Guided Projects start as low as $9.99 and online degrees can cost up to $50,000.
Coursera Plus Monthly plan is available for $59 per month with the option to cancel anytime.
Coursera Plus Annual plan is $399 per year with a 14-day money-back guarantee.
Free courses are available on a wide range of subjects, with a filter system to help you find the right course. You can purchase the course to receive a certificate.
---
Why you should consider another online learning platform
While Coursera is a popular online learning platform, it might not be the best fit for everyone.
If you prefer a more unconventional learning style, Coursera's university-style teaching may not be for you. Additionally, some courses on Coursera require prior knowledge, making it less accessible for beginners.
If you've tried Coursera and it didn't meet your expectations, it's worth exploring alternative platforms that offer a wide range of courses.
Check out these 7 alternatives to Coursera to find the right fit for your learning needs.
Quick Summary – 7 Best Online Course Websites as Coursera Alternatives
Name of platform
Details about the platform
Why is it a good Coursera alternative?
Udemy
Online learning platform with a wide range of courses in various subjects.
– Large selection of courses in many subjects
– Courses taught by industry experts and enthusiasts
– Affordable prices with lifetime access to course content
Skillshare
Arts and creative skills platform with a diverse range of classes, designed for hobbyists and creative minds who want to connect with a community of like-minded individuals.
– Unique content focused on creative skills
– Strong community of students and instructors
– Affordable subscription model with unlimited access
eDX
Nonprofit online learning platform that partners with top universities. Ideal for students looking for a more traditional and structured learning experience.
– Courses from top universities and institutions
– Wide range of topics including computer science, data science, and more
– Offers specializations, degrees, and certificates
Masterclass
The unique selling point of Masterclass is that it features courses taught by famous experts. Ideal for those looking to learn from the best in their field.
– World-class instructors in a variety of subjects
– Engaging video-based lessons
– Unique and in-depth content
Linkedin Learning
Professional development platform powered by LinkedIn, ideal for job-seekers and professionals seeking to enhance their skills.
– Courses taught by industry experts
– Directly integrated with LinkedIn, providing professional exposure
– Wide range of courses on various topics, including tech and business

Udacity
Online learning platform that focuses on tech and computer science, designed for developers and tech professionals who want to upskill.
– High-quality tech and computer science courses
– Projects and real-world experiences that prepare students for the job market
– Wide range of nanodegrees and courses in cutting-edge technologies
Pluralsight
Online learning platform that focuses on tech and practical skills.
– Wide range of high-quality tech and creative courses
– Strong focus on hands-on learning
– Offers certificates and skill assessments.
---
The Best Coursera Alternatives You Should Try
Coursera Competitor #1: Udemy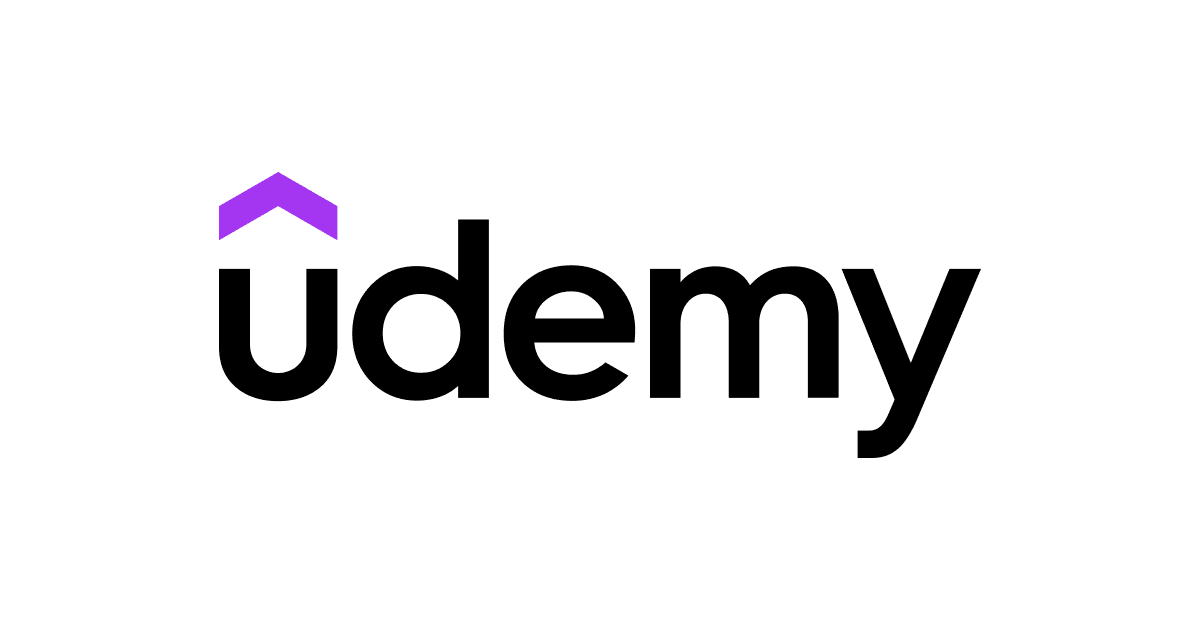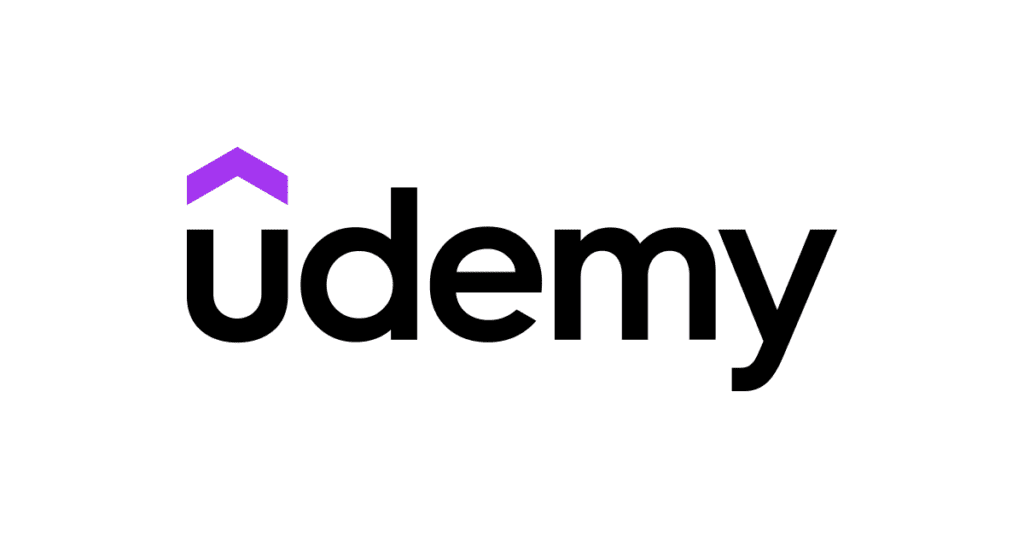 Udemy, one of the most preeminent eLearning platforms akin to Coursera, possesses a vast array of courses available to the learner, numbering over 100,000.
With a range of subject areas including music, business, and personal development, there is no shortage of opportunities to learn new skills and broaden one's knowledge base. A notable aspect of Udemy is that, similar to Coursera, it offers a blend of both free and paid courses, with the latter being more prevalent.
However, such a vast selection may present a drawback, as one may find themselves navigating through a seemingly never-ending list of courses in search of the perfect one. This dilemma can be mitigated through the use of filtering and classification options provided by the platform.
Additionally, it is important to vet the instructor's qualifications prior to enrolling in a course, as Udemy does not enforce strict standards for those who wish to teach on the platform.
Udemy Pros
Extensive range of courses available across different subjects and specialties.
Good mix of informational courses and interactive lessons
High-quality trailers provided to help learners determine the suitability of courses for their needs.
Audio-visual lectures that frequently include readings and quizzes for an engaging learning experience.
Affordable courses available
Unlimited access to courses once purchased
30-day refund policy
Certificate at completion
Udemy cons
Non-accredited certificates
Udemy does not create course content
Lack of quality control on courses
Some courses must be enrolled in separately and are not included in a monthly membership
Limited options for assistance
How to choose between Udemy vs Coursera?
When it comes to choosing between Udemy and Coursera, the choice is primarily dependent on the individual's goals and needs.
Udemy operates on a pay-per-course model, with individual course prices ranging from $19.99 to $199.99.
On the other hand, Coursera operates on a more traditional model, with courses priced from $29 to $99 and the possibility of obtaining an online degree for around $25,000.
Udemy's edge lies in the sheer volume of courses it provides (over 150,000), whereas Coursera has a more modest offering of nearly 4,000 courses and affiliations with 200 colleges.
The key advantage of Udemy is that it's very affordable, and they offer a 30-day refund policy. They also provide free courses and lifetime access, along with a certificate of completion.
However, Udemy is not an accredited institution, and there is no quality control of courses. So, it's important to keep these factors in mind when making your decision!
Udemy pricing
Udemy operates on a pay-per-course model
Course prices range from $19.99 to $199.99
If Udemy sounds like the platform for you, find out more about Udemy's alternatives to get a better idea of what's available before making the decision!
---
Coursera Competitor #2: Skillshare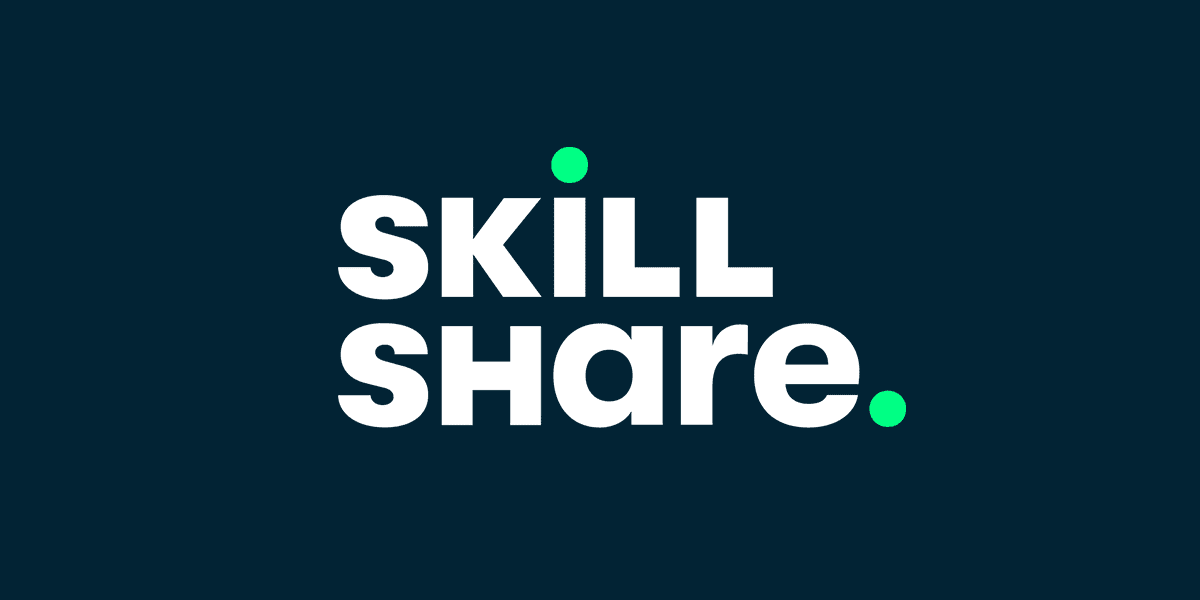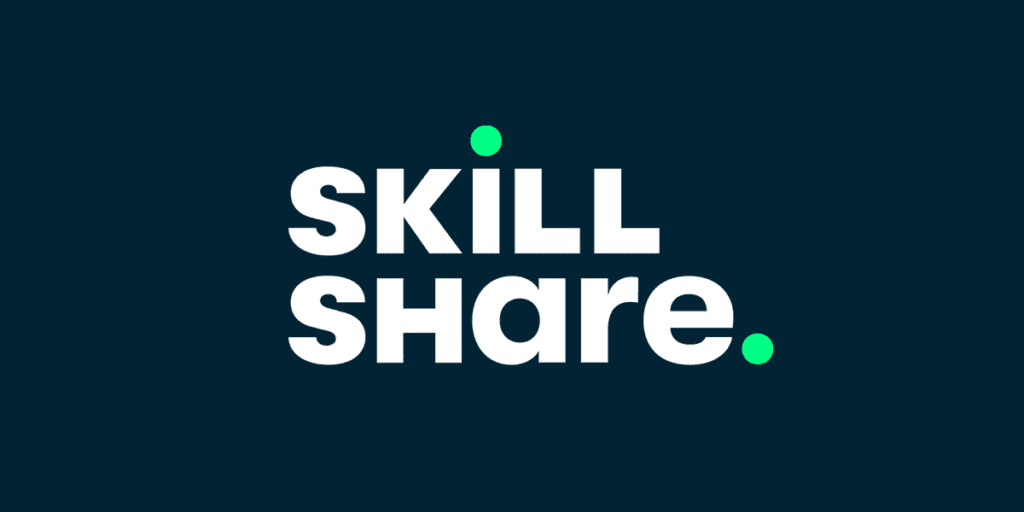 Skillshare is a rapidly growing online learning platform that's become quite popular in recent years, especially among those looking for a Coursera alternative. It's built on a core philosophy that anyone, anywhere, at any age, can learn anything at an affordable cost.
And it definitely lives up to that philosophy, with over 35,000 courses taught by experts, enthusiasts, and practising creatives available to its 12+ million users.
As someone who's tried both Skillshare and Coursera, I can tell you that the former has a few standout benefits that you might want to consider.
Skillshare Pros
Offers a wide range of courses in various disciplines
Teachers are practicing creatives, experts, and enthusiasts
Classes have a good mix of practical and theoretical learning
Has an active community that motivates and engages learners
Curated learning journey
Great class review system helps identify best classes
Seven-day free trial to explore the catalogue
Offers discounts for Adobe, Canva, Freshbooks, etc. through Skillshare perks
Skillshare cons
No certification
Courses are not audited, leading to variable quality compared to platforms like Coursera or Udemy
How to choose between Skillshare vs Coursera?
For one, its classes have a great balance between practical and theoretical learning. Additionally, the community is incredibly active and engaging, which can help keep you motivated as you learn.
The curated learning path also makes it easy to continue your journey without having to put too much thought into where to go next. And of course, Skillshare's great class review system means the best classes for you are just a few clicks away.
On the other hand, Skillshare does have its fair share of limitations. Unlike Coursera, it doesn't offer any certifications, so the courses you take won't be officially recognised.
Additionally, the quality of the courses can be a bit more variable than on Coursera or Udemy since they're not audited.
Ultimately, the choice between Skillshare and Coursera will come down to your personal learning style and goals.
If you value interaction with other learners, Skillshare is definitely the way to go. But if you're looking for a more structured and recognised learning experience, Coursera might be a better fit.
Skillshare pricing
Monthly plan: $32 per month
Annual plan: $14 per month (billed annually at $168)
Both plans give access to full Skillshare catalogue
Seven day free trial available to explore the catalogue.
---
Coursera Competitor #3: eDX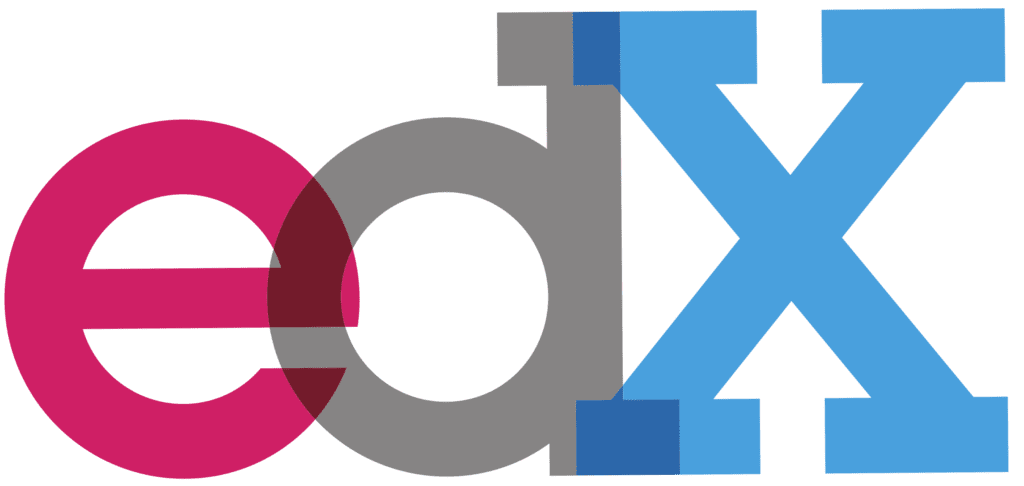 edX is a well-known eLearning platform that provides a wide range of online courses to people around the world. It is considered as one of the top three eLearning platforms available today and is closely competing with Coursera.
EdX is a platform that is committed to helping people in advancing their careers. It has a diverse range of courses, including university courses and industry education, from subjects like computer science, literature, and business to language courses that prepare students for exams like TOEFL and IELTS.
Ivy League universities like MIT and Harvard also offer courses on edX.
eDX Pros
Accredited Institution
Classes from prestigious universities including MIT and Harvard
Strong STEM emphasis
Strong learning management system
Offers financial help of up to 90% off
eDX cons
No moderate content
Limited support choices
Degrees can be expensive
How to choose between eDX vs Coursera?
When considering edX versus Coursera, it is important to understand that both platforms have a strong focus on professional training.
While Coursera has a wider range of courses, edX offers more courses in the humanities and natural sciences and provides accredited certification.
Therefore, it is crucial to decide based on your specific learning objectives and course preference.
You can try out the courses you're interested in using the free version on both platforms, consider user evaluations, and explore alternative course providers.
eDX pricing
Course charges vary from around $50-$300
Free courses with option to pay for a certificate
Programmes up to Master's level also available
---
Coursera Competitor #4: Masterclass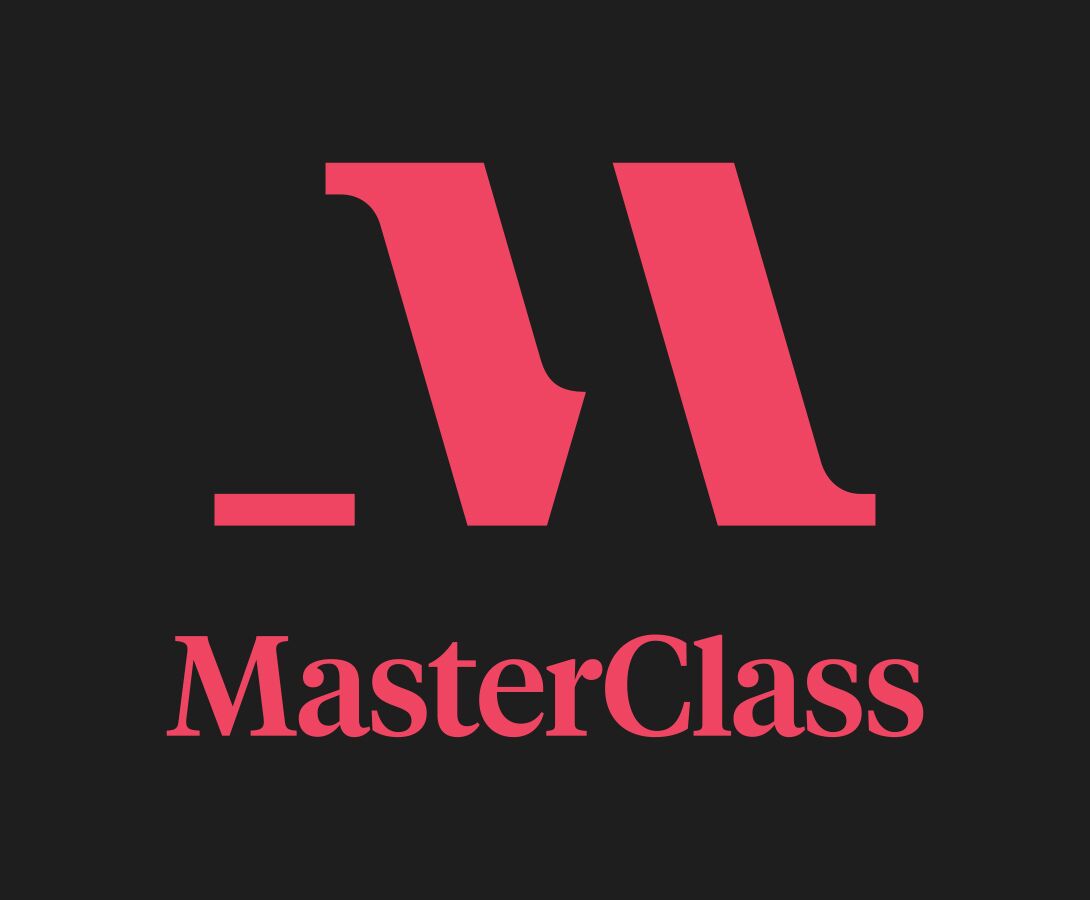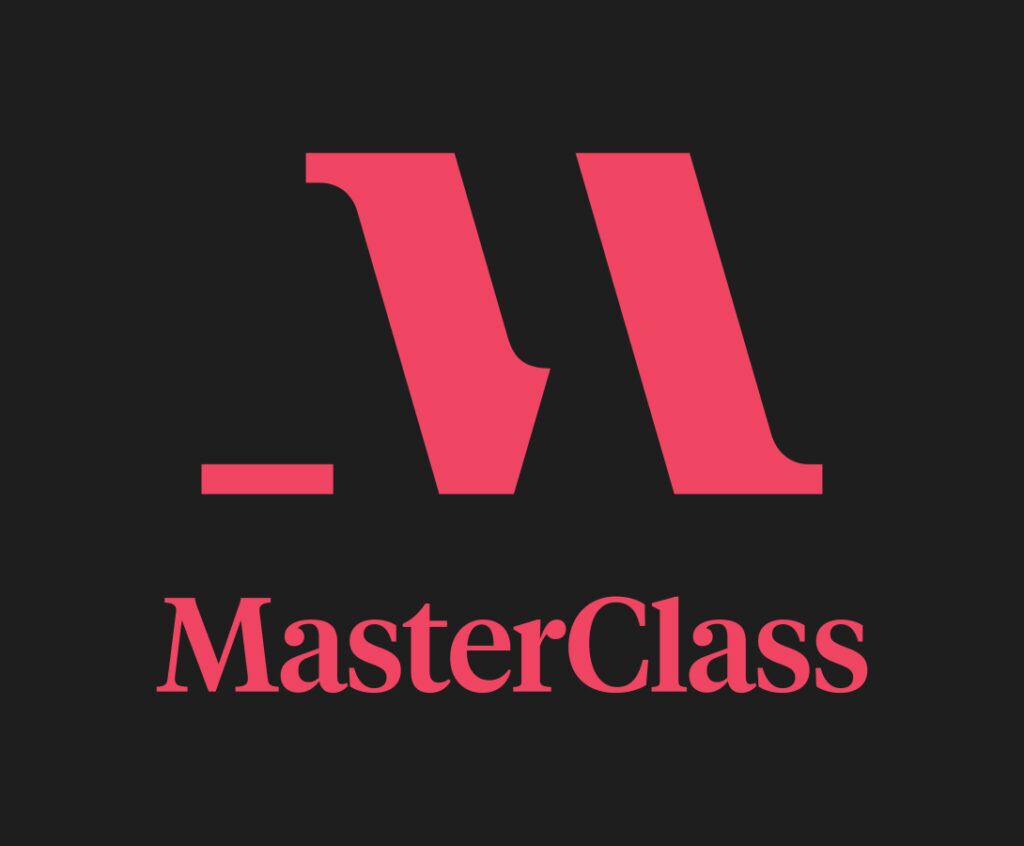 MasterClass is a popular Coursera alternative that offers over 100 individual lessons taught by industry specialists in 11 different fields. The website is well-known for its exceptional quality of video content and approachable platform.
The legendary teachers, such as Martin Scorsese, Neil Gaiman, Gordon Ramsay, Tony Hawk, Alicia Keys, Marc Jacobs, and Bob Iger, make the learning experience highly engaging and fun.
The platform also has Quick Lists of content, a mobile app, and a Community feature. It's worth noting that MasterClass is not a replacement for traditional education and the classes are pre-taped.
I was pleasantly surprised by the quality of the videos and the level of interaction the platform offers. I took Bob Iger's course on business strategies and found it to strike a good balance of both informative and entertaining.
Masterclass Pros
Lots of legendary teachers
Top-notch video quality
Quick Lists of content
Variety of classes
Mobile app
Highly approachable
Masterclass cons
Not a replacement for traditional education
Pre-taped classes
How to choose between Masterclass vs Coursera?
When comparing MasterClass to Coursera, it's important to consider the different approaches each platform takes.
While MasterClass relies on celebrities to attract students, Coursera provides courses taught by qualified teachers from world-renowned colleges and educational organizations.
Coursera also offers recognized online degree programs in business, tech skills, and data science.
Both have many courses that are great. However, to make this decision, just know that the courses focus and target different audiences. If you are looking to learn from a well-established authority, I would go with Masterclass. However, if you are looking to learn a skill in general, then likely, Coursera is for you.
Masterclass pricing
Individual subscription: $15 per month
Shared with a friend: $20 per month
Shared with up to 6 family members: $23 per month
---
LinkedIn Learning is a great choice if you're looking to upskill in Business, Creative, and/or Technology fields. With the support of big names in various countries, this platform offers high-quality video courses taught by experts in the industry.
You can access the content on any device, even offline, and earn a certificate upon completion. As a business owner, you can also use it for employee training. The platform has a one-month free trial, and if you choose to subscribe annually, you'll save a third on the monthly charge.
I was looking to brush up on my digital marketing skills, and it was a fantastic platform for me. With its focus on business, creativity, and technology, I was able to find the exact course I was looking for.
The instructor was highly rated and brought real-world experience to the lessons, making the content even more relevant. And the certificate I earned upon completion was a great addition to my LinkedIn profile.
LinkedIn Learning Pros
High-quality courses taught by experienced instructors
Focus on business, creativity, and technology
One-month free trial for users to explore the platform
Option to save money with an annual subscription
Ability to preview content before purchasing
LinkedIn Learning cons
Limited support options
Certificates are not accredited
Emphasis on business and technology topics
How to choose between LinkedIn Learning vs Coursera?
When choosing between LinkedIn Learning and Coursera, consider what kind of learning experience you are looking for. LinkedIn offers more courses than Coursera and a free trial period to decide if the platform is right for you.
If you want a comprehensive learning experience, then this is something for you to check out. However, if you are looking for an accredited certificate, Coursera may be the better option for you.
LinkedIn Learning pricing
$19.99 per Month (Billed Annually)
$29.99 per Month (Billed Monthly)
30 day free trial
Learn more about Linkedin Learning's pricing to make a more informed decision!
---
Coursera Competitor #6: Udacity


Udacity is a remarkable e-learning platform that provides courses in various areas like programming, data science, artificial intelligence, and digital marketing, which helps individuals enhance their careers.
The platform partners with big names in the industry like Google and Amazon, making it a breakthrough provider of digi-tech learning.
The platform is well-known for its nano degrees, which are well-structured, extensive courses that offer in-depth information on specific areas to help professionals improve their skills.
I personally had a wonderful experience with Udacity. I enrolled in a nano degree program and received personalized feedback from a mentor, which helped me grow and develop my skillset. The quality of the content was excellent and co-created with leading partners.
Udacity Pros
They offer top-quality content
The platform is easy to use
They offer free courses
They provide certificates
Personalized project feedback
Resume and portfolio evaluation assistance
Udacity cons
It's pretty pricey
The platform does not have an app
Limited topics
Only available in English
How to choose between Udacity vs Coursera?
When comparing Udacity with Coursera, it is clear that Udacity provides better value for money and superior content quality.
Udacity has a smaller selection of courses, but they are carefully picked and of superb quality.
Coursera, on the other hand, offers a more extensive selection of courses but lacks in terms of the language count.
To choose between the two platforms, it depends on the number of courses you would like to have access to and the language that you prefer to learn in.
Udacity pricing
Pay as you go (monthly access starting at $399 per month)
Pay up front for a substantial discount
Some short courses can be taken for free
The cost varies for different courses
---
Coursera Competitor #7: Pluralsight

Pluralsight is a top-notch online learning platform that provides expert-led courses on technology and programming.
This Coursera alternative is designed for developers, IT professionals, and tech enthusiasts who want to build a career in technology and stay ahead of the game. Pluralsight offers courses in the most prominent technologies of the moment, including artificial intelligence, cloud computing, cybersecurity, and more.
Moreover, learners can take skill and role IQ tests upfront on Pluralsight, which will evaluate their skill level and propose courses that are appropriate for their present level.
I personally used Pluralsight Skills when I was just starting out as a software developer and it helped me so much in terms of learning new technologies and honing my skills. The hands-on learning experience, combined with the wealth of knowledge provided by the industry experts, was priceless.
Pluralsight Pros
Translated into almost all languages
Offers offline and mobile downloads
Comprehensive range of tech courses
Free skill and role assessments
Highly qualified instructors that equip you for the changing world and job market
Additional learning support including Lab and Pathways
Free 10 day trial (whichever comes first)
Good email and phone support
Pluralsight cons
Dedicated exclusively to technological subjects (Con for some)
No free content (other than what you can get through the free trial)
You can receive a completion certificate, but it is not accredited
No return or money-back guarantee
How to choose between Pluralsight vs Coursera?
When it comes to choosing between Pluralsight Skills and Coursera, it really depends on what you're looking for.
Pluralsight is a premier platform for developers and programmers looking to expand their skill sets. It's designed for hands-on learning and provides up-to-date courses in cutting-edge IT research and professional certification preparation.
On the other hand, Coursera is more focused on academic-style learning, having been founded by professors and mainly taught by professors.
Pluralsight pricing
Individual Monthly Plan: $29 per month
Individual Annual Plan: $299 per year (equivalent to $24.92 per month)
Premium Monthly Plan: $45 per month
Premium Annual Plan: $449 per year (equivalent to $37.42 per month)
Enterprise Plan: Custom pricing, contact Pluralsight sales for more information.
I would recommend learning more about Pluralsight's pricing before making a decision!
---
Coursera Competitors – Conclusion
In conclusion, there are numerous options available when it comes to choosing an online education platform, whether it be Coursera, Udemy, eDX, or Skillshare.
Each platform offers its own unique benefits and drawbacks, so it is crucial to take the time to consider your personal needs, interests, preferred learning style, budget, and goals. The world's most respected institutions and universities are available to you through Coursera, offering a fraction of the price of a traditional on-campus education.
However, it is essential to keep in mind that Coursera may not be the best option for everyone and it's always worth exploring other alternatives.
Ultimately, investing in yourself through online education is a worthwhile investment, so take the time to make an informed decision and choose the platform that will best meet your needs.
Good luck on your learning journey!
---
Coursera Competitors – Frequently-Asked Questions (FAQ)
What are the 7 best Coursera competitors?
The 7 best Coursera competitors are Udemy, eDX, Skillshare, Masterclass, Linkedin Learning, Udacity, and Pluralsight.
What type of online courses can I find on these online learning platforms?
You can find all sorts of online courses that cater to creative professionals and those looking to improve their tech skills. There are many courses taught by top notch instructors to suit the needs of many learners.
Can I try these online learning platforms for free?
Yes, many of these online learning platforms offer a free trial, allowing individuals to test the platform before committing to a monthly or annual subscription.